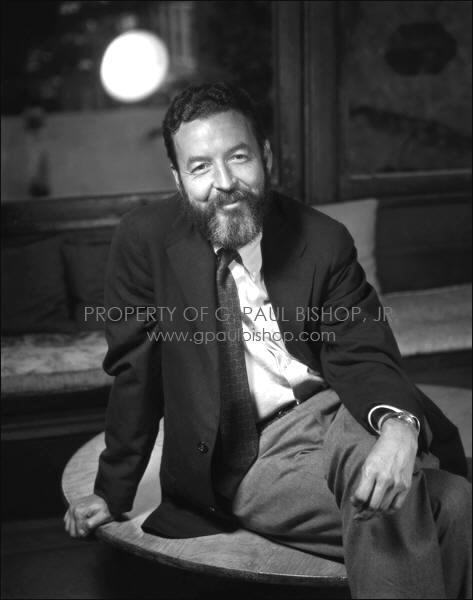 "Randall Jarrell" Photographed by g. Paul Bishop, '56
©2019 G. Paul Bishop, Jr.
- IMAGE NO LONGER AVAILABLE -

Randall Jarrell
1914 - 1965

Poet
Poet Laureate

-----

List of Additional Images

-----

List of Additional Links

Randall Jarrell
From Wikipedia, the free encyclopedia
www.wikipedia.org

-----

Randall Jarrell was born in Nashville, Tennessee, on May 16, 1914. His family soon moved to California, his parents were divorced, and he spent a year or so in Hollywood with grandparents and a great-grandmother. He then returned to Nashville, where he spent a somewhat drab Depression childhood. His refuge was books and the local library.

Jarrell studied at Vanderbilt University, moving from psychology to English. In 1937-39 he taught at Kenyon College, and his friends there --- John Crowe Ransom, Robert Lowell, and the novelist Peter Taylor --- have all written of his gaiety, learning, and bright assurance. In 1942 he enlisted in the Army Air Corps. He washed out as a pilot, then served as a control tower operator working with B-29 crews.

After the war in 1946 Jarrell taught at Sarah Lawrence and served as acting literary editor of The Nation; from 1947 until his death he taught at the Women's College of the University of North Carolina at Greensboro, and occasionally visited other colleges and universities. in 1965 he was struck by a car and died.

__________

Ellmann, Richard and Robert O'Clair. Modern Poems: An Introduction to Poetry.
New York: W.W. Norton & Company, 1973, p. 324.

-----


--- All material is copyright protected ---