| < BACK |

__


ADDITIONAL
IMAGES



Richard Eberhart 2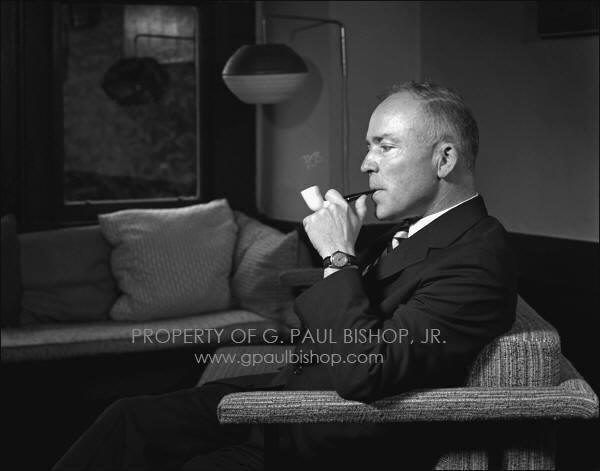 "Richard Eberhart" Photographed by g. Paul Bishop, '56
©2019 G. Paul Bishop, Jr.
- IMAGE NO LONGER AVAILABLE -

Richard Eberhart
(Richard Ghormely Eberhart)
1904 - 2005

Poet
Pulitzer Prize for Poetry, 1965

-----

List of Additional Images

-----

List of Additional Links

Richard Eberhart
From Wikipedia, the free encyclopedia
www.wikipedia.org

-----

Richard Eberhart was born in Austin, Minnesota, on April 5, 1904. His father was a well-off businessman, and he grew up contentedly on the family's forty-acres estate, Burr Oaks. Eberhart graduated from high school in 1921 and duly entered the University of Minnesota. But the following year marked an abrupt change. His mother died of cancer, and he said afterwards that her death made him into a poet. Soon after, and with even greater suddenness, his father's fortune was largely wiped out; an employee embezzled over a million dollars. Perhaps in refuge from this turmoil, Eberhart left the University of Minnesota and enrolled at Dartmouth. He received his B.A. degree there in 1926. Then, not sure what to do next besides write verse, he worked in Chicago in a department store, as an advertising copywriter, then shipped out as a deck hand on a tramp steamer going around the world. At Port Said, to escape a tyrannical captain, he jumped ship and made way to England. In 1927 he went up to St. John's College, Cambridge, and took a second B.A. there in 1929.

The following year (1930-31), he returned to the United States and served as tutor to the son of King Prajadhipok of Siam, the king then in New York for a cataract operation. Eberhart spent 1932-33 as a graduate student at Harvard, and in 1933 received an M.A. from Cambridge University. Then he decided not to become a university teacher, and instead taught English at St. Mark's school in Southboro from 1933 to 1941. During the Second World War he was an aerial gunnery officer in the Navy.

Eberhart's wife's family controlled the Butcher Polish Company. On leaving the Navy, Eberhart became assistant manager. He worked actively for the company for six years, and remained on its board of directors. But the academic life, of which he had so long disapproved, had become a more favorable environment for poets, and he was invited back into it. After various university posts he accepted the position of professor of English and poet-in-residence at Dartmouth, where he has been since 1956.

__________

Ellmann, Richard and Robert O'Clair. Modern Poems: An Introduction
to Poetry. New York: W.W. Norton & Company, 1973, p. 259.

-----


--- All material is copyright protected ---